ACEC-Ontario has launched a new Allies Program. This program is intended to simplify the opportunity of working with like-minded Associations, Institutions and Companies that align, supply, and support the consulting engineering companies of Ontario.
ACEC-Ontario member companies play an integral part in planning, designing, constructing, and maintaining Ontario's communities. With more than 140 member companies with a collective total of over 25,000 employees. Our engaged audience are the senior decision makers from engineering firms.
There are four categories of Allies:
Affinity
Association
Education
Industry
Get to know more about our current Allies here.
Interested in becoming an Ally or sponsor an event, click here for further information or contact communications@ACECOntario.ca.
---
Affinity Ally
Affinity Ally is a continuation of the ACEC-Ontario Affinity program. Affinity Allies program provides exclusive offers to member companies and/or their staff.
Current Affinity Allies include:

ACEC-Ontario has partnered with AEROridge Insurance Brokers Ltd. to offer our member firms' employees great group rates on home and auto insurance. AEROridge offers the highest discounts available in Ontario and they don't charge extra to pay monthly or require a down payment. Visit the website for more information or contact Conrad Dion at conrad@aeroridgeinsurance.com or 1-888-685-2376 for savings up to 30% on auto and 20% on home insurance.
ACEC-Ontario has been in collaboration with Benefit Partners for over twenty years. Benefit Partners is a People Corporation company. People Corporation is the largest Canadian provider of group benefits, group retirement and human resource services with over 800 employees servicing over 8,000 clients of all sizes from start-up stage to enterprise. Managing approximately $2 billion in annual premiums, and administering $10 billion in pension assets, our industry experts provide uniquely valuable customized insight. Whatever your sector, whatever your scale, putting our expertise and proven track record to work will make a difference to your people and your bottom line.
Contact Dan Millar at 1-877-417-6735 Ext 1 or dan.millar@benefitpartners.com to schedule a free, no obligation, financial assessment or visit their website for more information.
Better Mortgage Insurance
What is Better Mortgage Insurance? Better Mortgage Insurance is your opportunity to take care of your loved ones' financial needs and comfort in the event of death, disability or critical illness. Since the purchase of a house is usually based on the income of both partners, this type of protection can come in handy in a scenario where only one partner remains and must cover the monthly mortgage payments. Brochure.
Website: Visit here for more info.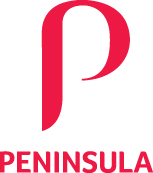 HR Solutions from Peninsula Canada 
Peninsula Canada is pleased to partner with the ACEC-Ontario to provide human resources (HR) solutions to their members.  We are dedicated to protecting your business. As such, every ACEC-Ontario member is eligible to receive preferred pricing on our services so you can enjoy peace of mind when it comes to the safety of your staff and workplace.
Peninsula is a leader in providing HR support to business owners – including health and safety compliance and employee management.  
With Peninsula, you will experience what it's like to have an in-house HR department, without the added expense of hiring additional employees. From 24/7 over-the-phone advice to on-site support, Peninsula offers you the help you need. 
If you have any questions about Peninsula services, or would like a no obligation consultation, please don't hesitate to contact an expert using this dedicated number for ACEC-Ontario members: 1-888-859-2507 or partnerships@peninsula-ca.com

People Connect, brought to you by People Corporation, is a unique service that can help manage employees' mental health and wellbeing. Employees complete an online mental health assessment and have access to virtual therapy. With their therapist they can collaborate with a Psychiatrist within a two week window if the situation requires it. As mental health awareness increases so does the demand to seek professional help. People Connect provides employees quick and accessible care. If you are interested in learning more about the program, please contact Dan Millar at 1-877-417-6735 x 1 | dan.millar@benefitpartners.com.
---
Do you want to support the Ontario Engineering community? Would you like to sponsor an upcoming event? Do you have a proposal for an event or a continuing education opportunity? Become an Industry Ally today.
---
Association Ally
ACEC-Ontario will collaborate with its Association Allies on matters of mutual interest, including advocacy and government relations, and education. A mutual promotion of each other's organizations, attendance at events, the sharing of information, knowledge and best practices.
Current Association Allies include:
---
Education Ally
This category consists of Institutions which ACEC-Ontario will collaborate with, supporting the next generation of consulting engineers through speaking engagements, promotion of applicable events, sharing of knowledge and events that are valuable to professional development to the staff of our member companies.
---
Industry Ally
This category is designed for for-profit companies that provide products or services to ACEC-Ontario Member companies, not-for-profit organizations who share our interests, and any company or organization that wishes to directly support ACEC-Ontario as a whole, or a particular event/program. There is ample opportunity for marketing your company to your target audience through the Ally Program. Click here for further information regarding our Industry Ally Program options.