Whether you work in a firm or own one, dealing with human resources (HR) or occupational health and safety (OHS) can be one of the hardest parts of your job. Learn how to manage even the trickiest HR and OHS issues from the experts at Peninsula Canada.
What will you learn in this video? Find out how to:
Create watertight contracts—is your documentation protecting your practice?
Develop workplace policies—are you meeting minimum standards?
Deal with sickness and absences—are you confident you're doing it right?
Manage harassment and violence in the workplace—is your business exposed to risk?
Peninsula Canada is a part of the ACEC-Ontario member discount program. If you have any questions about Peninsula services or would like a free, no-obligation consultation, please contact an expert using your ACEC-Ontario dedicated number: 1-888-859-2507 or email Peninsula at: partnerships@peninsula-ca.com
---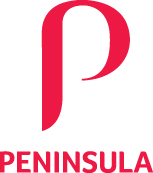 Meet Peninsula's experts

Andrew Caldwell – HR Advisory Manager
Andrew is a Certified Human Resources Professional (CHRP) with extensive HR consulting experience. He is responsible for ensuring Peninsula's clients enjoy the same market-leading service the group is renowned for. Andrew's expertise is often sought after by the media on HR and employment relations issues. He has appeared on CP24, CTV News, and in publications such as the Toronto Star, Vancouver Sun, CBC, The Globe and Mail, and HRD Canada.
Brian Mabee – SafeWorkCheck Consultant
Brian is a seasoned HR professional who understands small business operations. Using his experience in Occupational Health & Safety and employment compliance, he has helped hundreds of small business owners meet OHS requirements, create safe workplaces, and manage workplace violence & harassment.

HR Solutions from Peninsula Canada 
Peninsula Canada is pleased to partner with the ACEC-Ontario to provide human resources (HR) solutions to their members. We are dedicated to protecting your business and giving you the tools you need to succeed.

Every ACEC-Ontario member is eligible for preferred pricing on our services so you can enjoy peace of mind when it comes to the safety of your staff and workplace.

Peninsula is a leader in providing HR and OHS support to business owners—including health and safety compliance and employee management.  

With Peninsula, you will experience what it's like to have an in-house HR department without the added expense of hiring additional employees. From 24/7 over-the-phone advice to on-site support, Peninsula offers you the help you need.